Unmet medical need
Developing meaningful therapies for indications in virology & immunology
Sustainable therapies
Creating higher values for patients, health systems & stakeholders
Successful partnering
Marinomed has partnerships in > 40 countries
Vision & Mission
Marinomed has the vision to transform the lives of people living with diseases with limited or no treatment options in two key therapeutic areas: virology and immunology.
Coming from a clear OTC footprint in the last 15 years, we have decided to expand the applications of iota-carrageenan in the field of viral infectious diseases and focus our Marinosolv-based pipeline on therapies for immune disorders. This decision is based on scientific data, product development success, and extensive scientific and industry know-how.
We aim to provide doctors and patients with powerful therapies to significantly improve patients' quality of life. Our two proprietary and validated platforms, Marinosolv and iota-carrageenan, will provide the basis for novel Rx medicines for the treatment of indications with high unmet medical needs.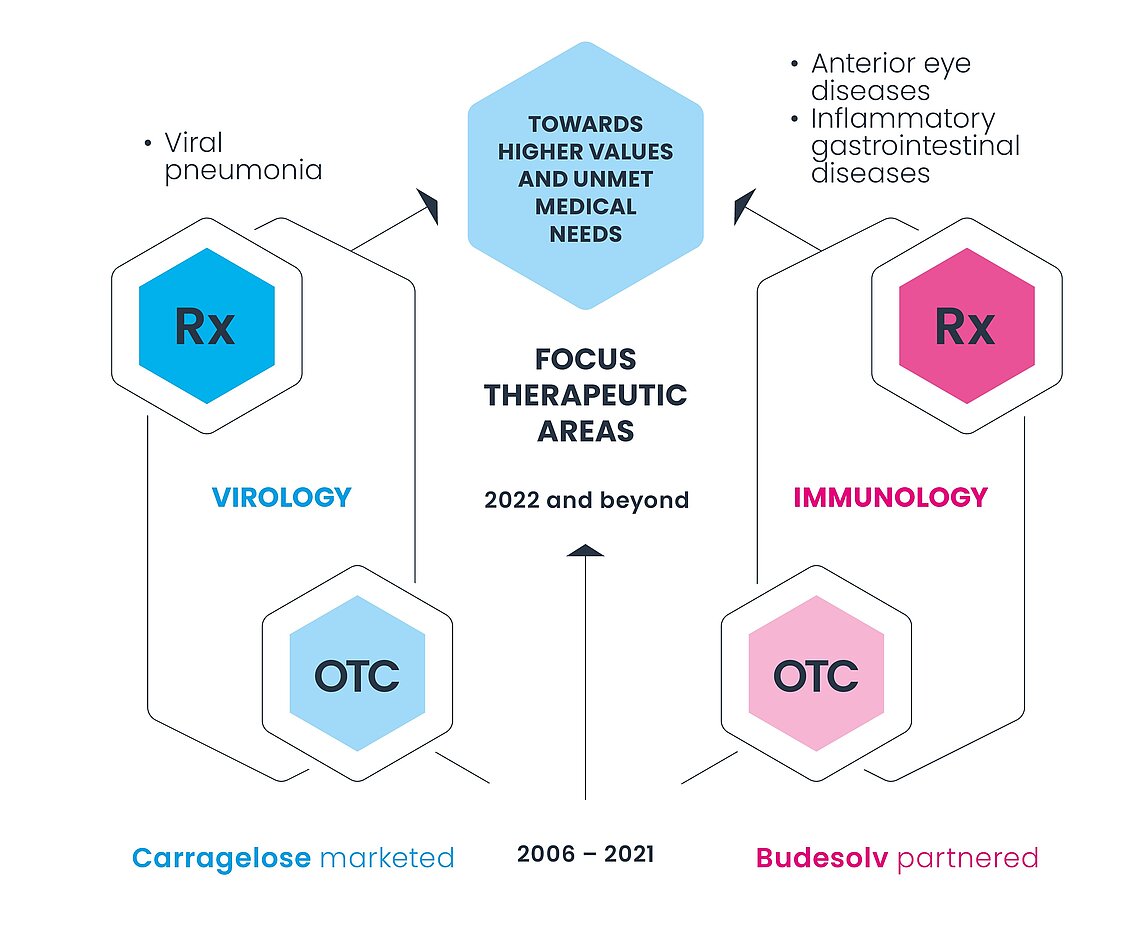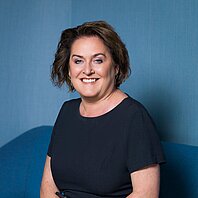 "Marinomed is committed to improve the health of people suffering from diseases with a high unmet medical need."
Eva Prieschl-Grassauer, CSO
Business Model
Marinomed's aim is to achieve long term profitability via the exploitation and commercialization of a strong technology portfolio. Our team has a strong track record in research, product development and negotiating distribution agreements. We are already generating revenues and growth with our products for common cold and allergic rhinitis and will further grow these businesses. At the same time, we are convinced that our augmented strategy offers a huge upside potential both for patients and for stakeholders of the Company.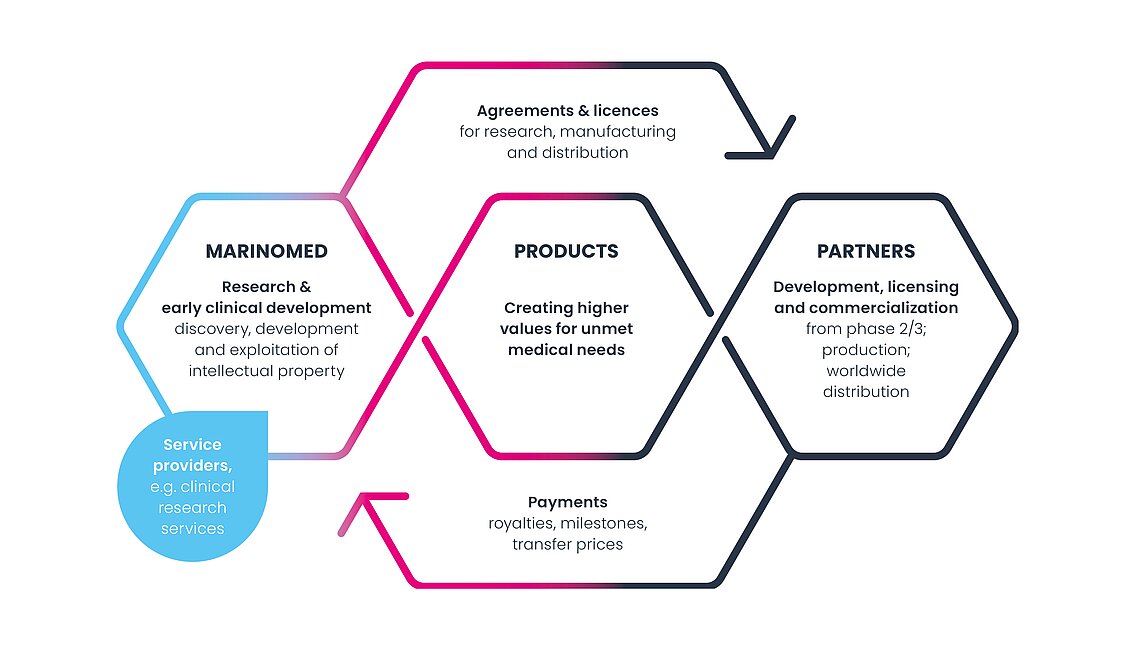 Our business model is based on what we do best: validating innovative approaches, preclinical and clinical drug development, and out-licensing. In successful collaborations, we leverage what our pharmaceutical partners do best: clinical development, regulatory affairs and commercialization. After obtaining approval (or a declaration of conformity for medical devices), our products are manufactured and sold by various partners on behalf of Marinomed. Our sales partners, most of which are well-known pharmaceutical companies, obtain licenses from Marinomed to sell its products for individual geographical regions. Involving relatively little expenditure, this approach enables the company to supervise and organize partnerships in more than 40 countries on all five continents and to keep a lean, asset light business model.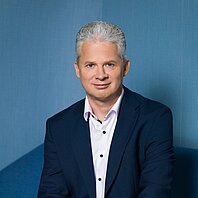 "We build on our proven expertise to take our innovative approaches to the next level, creating sustainable value."
Andreas Grassauer, CEO